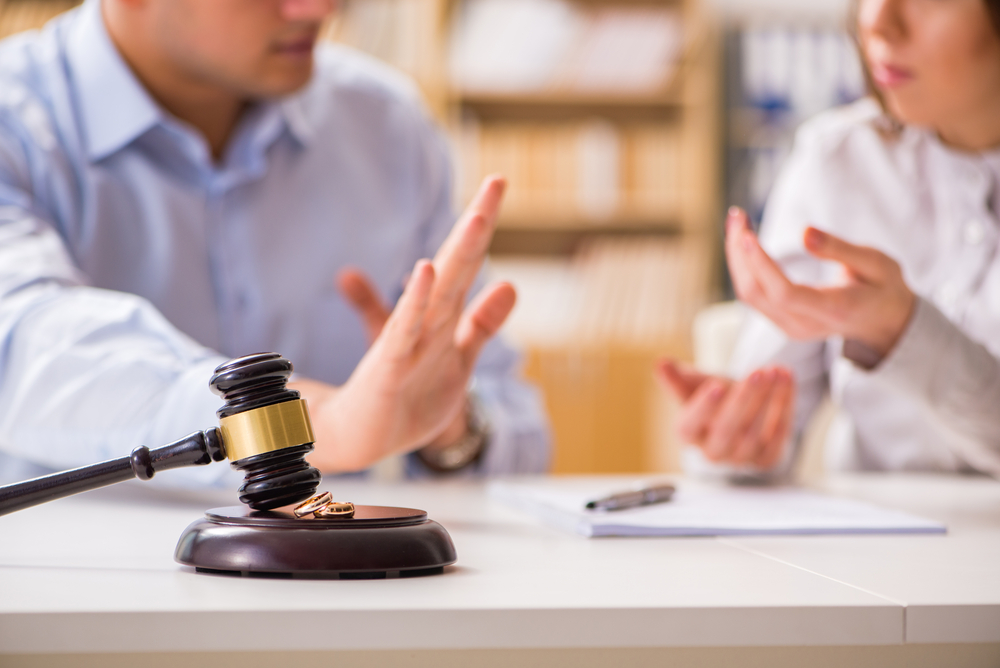 People in need of legal advice about their relationship are being urged not to be put off by recent negative headlines.
The BBC's new drama series, The Split, portrays the larger-than-life antics of high-end family lawyers and their even wealthier clients. The programme has sparked a rush of newspaper articles comparing the fictional series with real-life counterparts at some of the country's biggest law firms.
Much of the coverage has focussed on the fees charged by some of the London circuit's highest-profile family lawyers.
Karen Leadbetter, associate solicitor with Merrick, said it would be a concern if those who needed it were put off seeking qualified legal advice for fear of being landed with exorbitant costs.
She said: "If you're trapped in a relationship or marriage you want to get out of, it must be frightening to see some of these articles and their talk of charges of £600-an-hour.
"That's not the norm and we always discuss whether clients have tried or are willing to consider marriage guidance. Divorce should be a last resort."
Withdrawal of legal aid
The withdrawal of legal aid for most divorces has left people with two options when a relationship irretrievably breaks down.
If they have the means they can instruct a solicitor to act on their behalf. If funds aren't available, they can endeavour to handle their own divorce or separation. This has led to a huge spike in the number of DIY – or litigant in person – divorces reaching the courts.
To counter this, Merrick is pioneering a new service structure. This includes payment tiers intended to ensure charges are commensurate with individual circumstances.
One of these is #AccessUs which offers the firm's years of legal expertise at a heavily discounted rate to those with limited finances.
Karen said: "For many people it's not by choice they end up representing themselves but because legal aid isn't available or they cannot afford legal fees.
"There are risks involved in doing this and the individual going into this process alone can be at a disadvantage.
"There is often distrust with feelings running high between the two parties. Trying to deal with matters yourself in these circumstances can be a hindrance to obtaining a settlement. People can also sometimes rush to proceedings, without attempting to negotiate a settlement.
"Proceedings can also take longer because litigants in person are not familiar with the process and the language used. When children and complicated finances are involved it's even more important that qualified legal advice is available."
People need to protect themselves against risk
Karen, noted in the profession's Legal 500 as someone who 'fights hard for her clients', added: "There are risks that people need to protect themselves against.  For instance, upon divorce, where circumstances allow, the obtaining of a financial clean break court order is needed. Without this the parties may be able to bring a financial claim in the future."
Merrick is committed to ensuring that, whatever their resources, clients can access the information needed to make informed decisions. This has come as a welcome surprise to some looking for help.
Karen said: "When we've had a consultation and been through the financial circumstances they have sometimes been surprised and relieved that our rates are based on their financial means. Otherwise they would have to walk away, not able to engage us."
Each Merrick fee earner is committed to #AccessUs. The work stays with that solicitor and isn't instead passed to a junior member of the team.

More on Merrick's services can be found here.
To contact the team email info@merrick-solicitors.com or call 0161 838 5410.
Merrick is based in Manchester but regularly takes its services on the road to London and Cumbria.