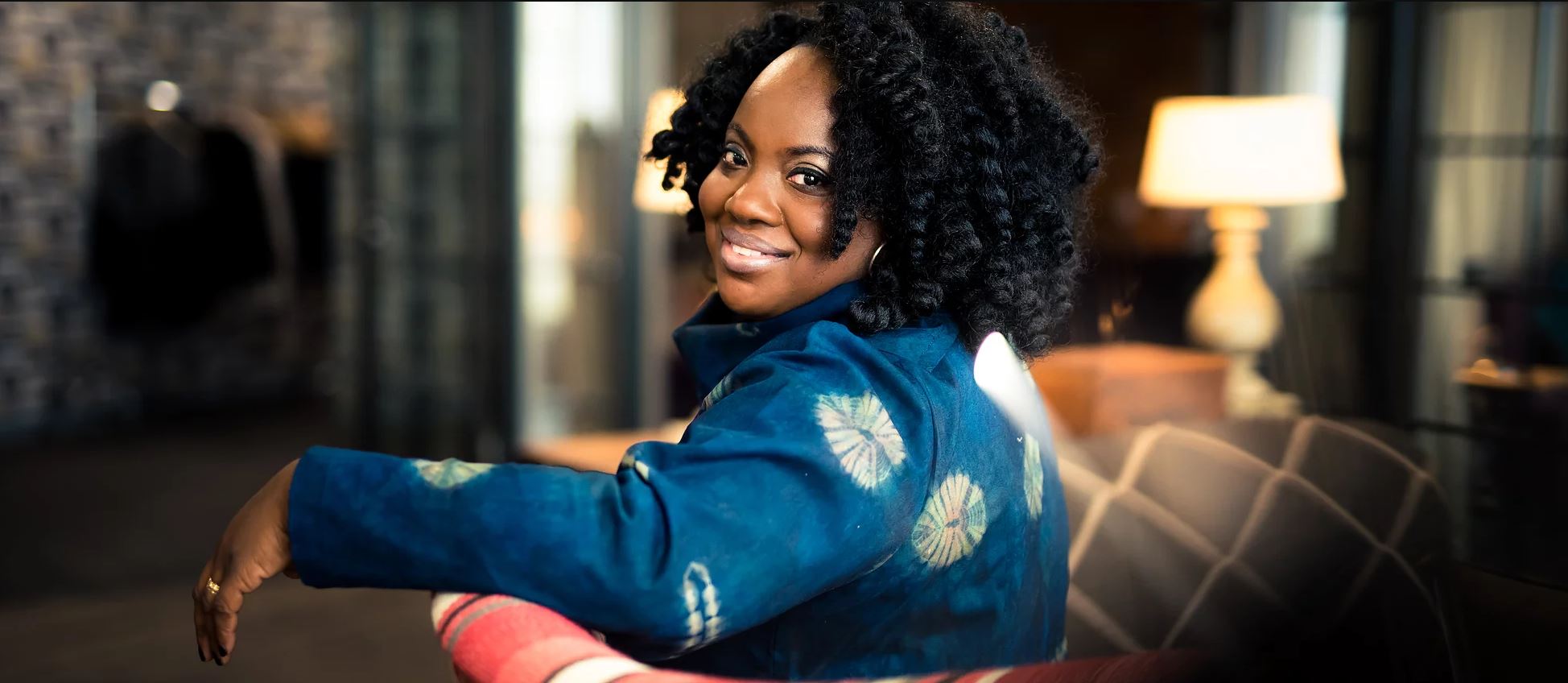 If she hadn't got lost on her way to a guitar lesson, Sharon Amesu may not now be a voice for Manchester businesses on the national stage.
The newly-appointed city chair of the Institute of Directors (IoD) was practising as a criminal barrister when she decided to take up guitar lessons at a local college. A mix up over rooms meant she missed her music class – but stumbled across her next career move.
She said: "I got to this room and there were about five women in there, none of them had guitars! By this time, I was really late for my lesson, and they said: 'well, come and sit down, you might as well join us'. Turns out that it was a coaching group.
"I listened and was inspired and I thought, 'this is really how you change people'. You're still using the power of the question, which as a barrister, I was used to doing, but through coaching. you're asking questions with a completely different purpose.
"You know the knowledge, the wisdom and the insight lays within the person. What you're seeking to do, is to draw that out.
"It just gradually developed from there and moved me towards the work that I do now with leaders, and also as a professional speaker."
Sharon had first been inspired to use her voice, when she was young, by her community activist father. He would bring together the collective voice of West Indian parents who at the time were facing real frustrations around discrimination.

The right time to go
By age 14 she knew she wanted to be a barrister. But later in her law career she focused on domestic violence and became increasingly frustrated that she couldn't support and help women break negative cycles.
Sharon said: "By that time I was very much ready to leave the Bar. I knew that season of my life had come to an end, and it was the right time to go.
"I knew I was taking away key skills that I'd learned about speaking, engaging, activism, advocacy, all of that sort of key stuff that I can bring to this role now."
Since making the move five years ago, Sharon's second career has developed organically. She's now a sought-after speaker at leadership conferences across the UK and member of the Professional Speaking Association (PSA).
Sharon added: "Often I'm booked by organisations who may have issues around their culture where people don't talk about the elephant in the room and don't hold people accountable.
"Often they call me in to help develop those skills to hold courageous conversations."
On a personal note Sharon herself is committed to her own development.

Lifelong learner
"I'm a lifelong learner. The importance of personal and professional development has always been a keystone for me in my journey.
"I joined the Professional Speaking Association to hone the business of professional speaking and the art and craft of speaking."
Now Sharon is Chair of the City of Manchester Branch of the IoD. When asked about why she took up the position she explained.
"I wanted to be involved in an organisation that enabled that to happen and the IoD ticked those boxes.
"When the opportunity came up to be a part of leading that group of people across the city region, where I'm not only based, but born and bred, I just didn't want to pass that up. It was just an incredible opportunity to be at the helm of shaping that.
"I'm thrilled that we've got exciting things ahead that we're going to be doing and engaging with people across the city."
The IoD has around 2,000 members representing business in the North West, with Manchester its biggest area. So Sharon is not about to jump in and tell everyone how everything should be done.
"What I've found, certainly in the work that I've done with leaders, is the temptation to be appointed to a role, and then go 'right, here's what we're doing, we're going to implement this!"

Lead fearlessly
"All of this is largely based on assumption. The best leaders listen. It's a lesson I learned from my dad. He first listened. He listened earnestly, then he learned quickly, and then he led fearlessly. And it's that same approach that I'm taking now to the way in which I want to lead this region."
While there are no detailed plans, there are what Sharon calls 'headlines' for the three years of her tenure.
She added: "One of the key points we want to focus on in our region is around the disparity we see between our growing, strengthening economy and inequality.
"We want to look at the way in which we can bridge that gap between our thriving business community and these areas of disaffection and deprivation and have a strong agenda around social mobility. I believe the IoD can play a key role in this area.
"We'll also focus on issues around diversity and inclusion. How is it that we close the gap between women in leadership, women in business and women on boards, and the extent to which the city region can really be a leader on closing the gap.
"And we want to have a look at how we can have a voice on transport infrastructure. We've got real issues in that area.
"We have got young future leaders who are coming up. It points to an area that I feel we need to focus on, which is the changing face of business. We have more young people, more young entrepreneurs of tech businesses coming through. How do we respond to that? How is it that we can be a voice into that and support them?"

Tale of two cities
And how does she view her home city as we move through 2019?
"I see it currently as the tale of two cities, in a sense. It is the best of times for many, but for others, it's the worst. Manchester is not at all unique in this.
"There is so much to celebrate; so much to spotlight and for us to laud because Manchester in many ways is a thriving city.
"We are recognised globally for our innovation, for our research and development. We have global organisations who are placing their headquarters here and so on; so there is a lot happening.
"But there are other realities as well. There are real issues around poverty and homelessness. I'm thrilled that our Mayor Andy Burnham is demonstrating clear commitment to tackling these issues head on.
"I believe the business community and the leaders across our city have a real opportunity, and indeed an obligation, to respond and bring together the collective resource and leverage it for the good of the whole. And that's why I say that we are a relevant and inclusive community of leaders, raising the bar for all."
We've previously written about the work of the IoD here.