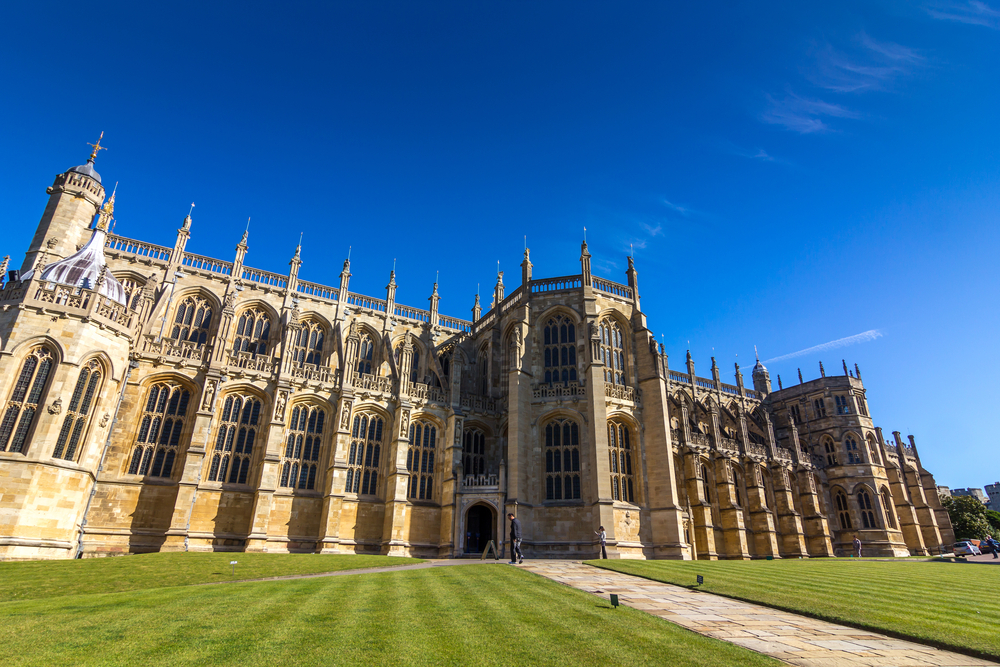 Prince Harry and Meghan Markle should embrace a modern marriage trend and sign a pre-nuptial agreement before stepping down the aisle at Windsor Castle.
That's the view of leading family lawyer Edward Boydell who said pre-nuptial agreements that specify what will happen to income and assets in the event of a marriage ending have increased dramatically in recent years.
There has been speculation the couple might have one drawn up as both have experienced the aftermath of divorce. Princess Diana and Prince Charles split when Harry was 11 and Ms Markle's parents when she was six. Her own first marriage ended after just two years.
Many observers insist it's not the 'royal way'. But Mr Boydell, barrister and head of the family finance team at London's Pump Court Chambers, says there are many reasons why it would make sense.
Mr Boydell told Merrick Solicitors: "It's a really good idea for people with complicated lives and complicated finances to have thought through what they would want if the marriage ended, rather than having to battle for it at that time.
"I would say of all the young couples getting married this year Harry and Meghan have the most complications. Of course, we all wish them a long and happy marriage but being a thoroughly modern young couple, they may well have taken steps along this line."
Pre-nups no guarantee, but…
There is no absolute guarantee that a pre-nuptial agreement will determine the financial provision made at the end of a marriage. But since precedent set in 2010, a pre-nup can significantly improve the case of anyone relying on it.
Mr Boydell said: "Up until that point they had been viewed with distaste and were seen as rather anti-marriage. Since 2010 there have been thousands signed."
The starting point for the division of finances in divorce is generally equality of property and assets.
However, 21st century relationships come in various shapes and sizes meaning that no one solution fits all. With people living and working longer many families reflect not one, but two or more significant relationships.
So how can a 'pre-nup' help?
It can ringfence assets which have, for example, been built up in a family over generations.
It can look to safeguard assets for dependents from a previous relationship.
Where both parties are established financially, it can set out terms for any sharing of their existing and future wealth.
It can short-circuit expensive litigation following separation
But Mr Boydell said finances aren't the only concern. Often it is the arrival of children and planning their futures that is also uppermost in people's minds.
Mr Boydell said: "Sometimes where the couple are going to live can be an issue. They may meet and marry in London, but part of the agreement is they live overseas within, say, five years.
"In the case of the royal couple, there could be thought as to where any future offspring should be raised given Ms Markle's American roots."
In marriages in later years the only provision might be around future care needs. Favourite pets also figure highly on some people's list of concerns.
Mr Boydell said: "I had a case where both parties brought dogs into the marriage. The pre-nup stated that in the event of divorce they each kept their own dog. The marriage didn't last and that's exactly what happened."
Challenging a pre-nup
If the pre-nup is entered into properly it leaves limited room for challenge. Common grounds for doing so have been if the pre-nup was unfair from the outset, a party didn't have good, or any, legal advice or there wasn't full disclosure of assets.
Mr Boydell said there was now a greater challenge around 'need'. This may be because separating couples frequently enjoy greater financial wealth during the course of the marriage than at the time of their wedding.
He said: "We are seeing more attacks based on need. For example, 'the agreement signed doesn't now meet my needs because we have since lived for many years in a £5m house'."
Neither are pre-nups the preserve of the fabulously wealthy. Though Mr Boydell said often they were used when both people bring assets into the marriage, there were also many occasions when there is a relative in the background keen to protect the family wealth.
He said: "If the family want to hand over assets at some stage during their life they may also want to make sure it can't land up in the hands of some ne'er do well son-in-law or daughter-in-law."
With the countdown on to May 19 the royal couple have probably left it too late if they haven't yet signed a pre-nup.
Mr Boydell said: "The venue is booked, Meghan's family have their plane tickets, the guests have been invited. There would be enormous pressure to sign an agreement now which would run the risk of causing duress. These things must therefore be done in plenty of time before a wedding."
Pre-nups aren't romantic
Amanda Merrick echoed this sentiment.
She said: "Pre-nuptial agreements are not romantic. They force a challenging discussion about issues many would prefer to ignore at a time when the focus is 'til death do us part rather than divorce."
She advocates time and space well in advance of the big day to allow for proper consideration. This gives any agreement the best chance of holding good in the face of a subsequent relationship breakdown.
Miss Merrick added: "Lack of financial compatibility has long been cited as one of the most common reasons couples break-up.  Meaningful discussions in anticipation of a pre-nuptial agreement can therefore provide an opportunity for a much-needed dialogue."
 'Marriage is fragile.  Financial harmony is critical for validation, freedom, power, respect, security and happiness.  Couples must realise the great importance that money has in their relationships and learn to define guidelines for money management'
– Washburn, Carolyn and Darlene Christensen. 2008. Financial harmony: A key component of successful marriage relationship
Royal photo By Mark Jones [CC BY 2.0 (https://creativecommons.org/licenses/by/2.0)], via Wikimedia Commons