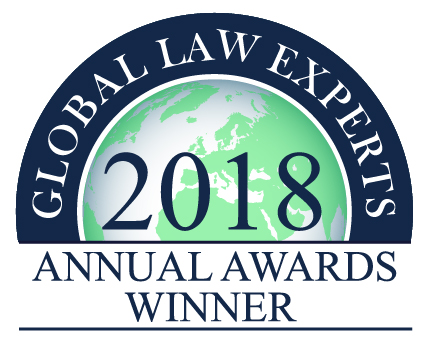 We're delighted to reveal that Merrick has won an award for its client services.
The practice has been named Divorce Law Firm of the Year in England in the Global Law Expert (GLE) Awards 2018.
Shortlisted candidates were judged on client testimonials, key cases, legal rankings, overall reputation, publication contributions, speaking engagements and the general performance and standing of teams and individuals.
GLE said it conducted an extensive nomination and research process for its 9th annual awards
Year of development
The recognition tops a busy year of development for Merrick which has launched a series of initiatives to transform the business.
To counter the erosion of legal aid available in divorce cases we've started #AccessUs.
This is a unique case-managed service supervised by our experienced team. It delivers advice where there is a case to answer and limited resources to meet it.
Our monthly Merrick Life newsletter gives practical support and advice for those going through relationship breakdown.
And we now take our services on the road to Cumbria and London. Our #LawtoDoor service means we can meet clients wherever is most convenient for them.
Principal Amanda Merrick said: "We know that relationship breakdown is tough. We want our clients to understand that we're with them throughout the whole process.
"From the feedback we get we know that is very much appreciated. To have that approach recognised by a formal award is the cherry on the cake."
Legal recommendations
A GLE spokesman said: "During the recommendations stage we received more than 180,000 responses. These were from business directors, in-house legal counsel, independent law firms, business consultants, high net-worth individuals, bar association members, visitors to the GLE website and LinkedIn users.
"These recommendations were combined with GLE's own independent research in order to create a shortlist for each award category."