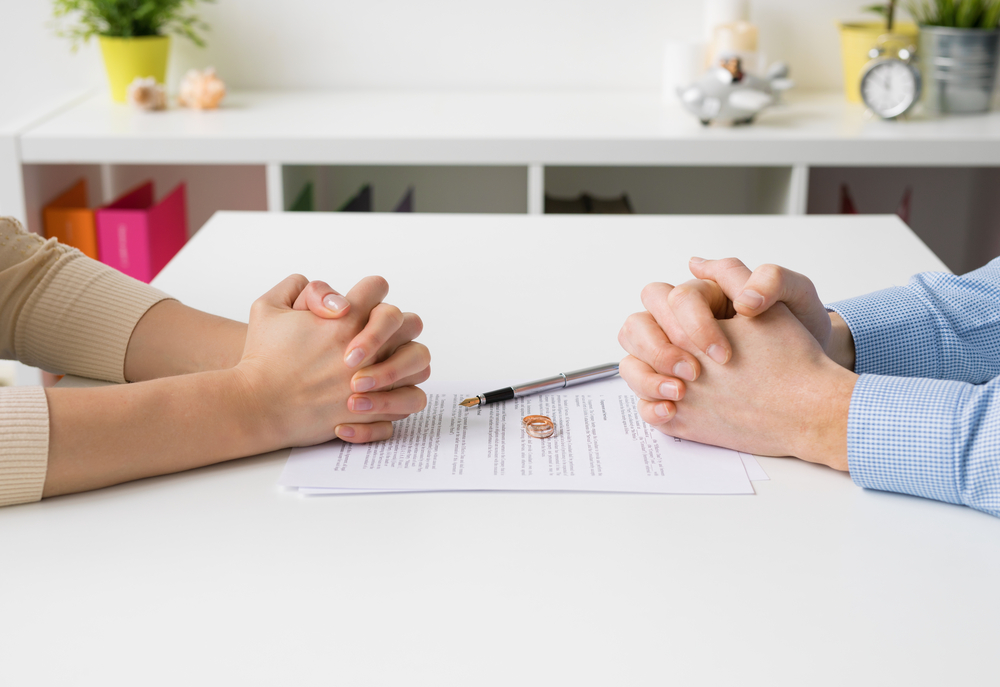 A law change to bring in 'no fault' divorce has moved a step closer.
MPs this week approved the bill at its second reading in the House of Commons. It will now undergo further scrutiny from a committee of MPs before being considered by peers in the House of Lords.
The Divorce, Dissolution and Separation Bill removes the need to find fault in order to start proceedings in England and Wales.
Justice Secretary David Gauke told the Commons that at present couples could not separate "if they have grown apart" unless they have the means to live apart for two years.
Rise in divorce rate
He also said a change in the law would help in situations where there was one abusive partner, but the other did not want to raise these issues in court for fear of the relationship further deteriorating.
What you need to know about divorce law changes
Mr Gauke said a rise in the divorce rate once the law was changed was inevitable because people have been holding off their separation, waiting for a legal change.
"So, the likelihood is there will be an increase because of that waiting list," he said.
He added evidence from other countries suggested "once that initial spike has been dealt with… the divorce rate is unlikely to increase and it is likely to remain much the same."
Mr Gauke added: "The Bill responds constructively to the keenly felt experience of people's real lives. This is a Bill for anyone who agrees that the end of a relationship should be a time of reflection, and not of manufactured conflict."
The proposed changes follow the Supreme Court's rejection of a woman's appeal for divorce after her husband refused to agree.
Tini Owens wanted to divorce her husband of 40 years, on the grounds that she was unhappy with his behaviour. But her husband Hugh refused to agree to it and the Supreme Court unanimously rejected her appeal. It meant the couple must remain married until 2020.
MP Fiona Bruce was concerned that the removal of fault, without any opportunity to challenge, would mean that some who are genuinely wronged cannot put anything on record on what they feel about the reasons for the divorce.
Removal of fault sends out a signal
She said: "Sadly, I believe it will make divorce easier…because it will allow one party to walk away from the most important commitment they are likely to have made in their lifetime, without giving any reason at all and without their spouse being able meaningfully to object to their decision to do so.
"The removal of fault sends out a signal. I am particularly concerned about the signals sent out by the Bill to young people – that marriage can be unilaterally exited, on notice, by one party, with little if any recourse available to the party who has been left.
"I fear it signals that marriage need no longer be entered into with the intention of its being a lifelong commitment, as it is today – perhaps it will be signalled more as a time-limited arrangement that can be ended at will.
"It is interesting that, in my law firm, I am now hearing the phrase "My current partner" coming into usage."
Protection for co-habitees
Wera Hobhouse urged the Government to also do more to improve the legal rights of co-habitees.
She said: "There is much more that can be done to bring our marriage laws into the 21st century.
"We must recognise that marriage and civil partnerships are not for everyone, and that young people who do get married are doing so later and later. Our legal system needs to catch up with society, in which millions of couples choose to live together without making a formal commitment.
"The Law Commission suggests granting essential but limited legal rights to couples who have lived together for at least three years. Such legislation would complement the new divorce, dissolution and separation laws.  I urge the Minister to take another look at that proposal."
Verbatim report of this week's second reading in the House of Commons