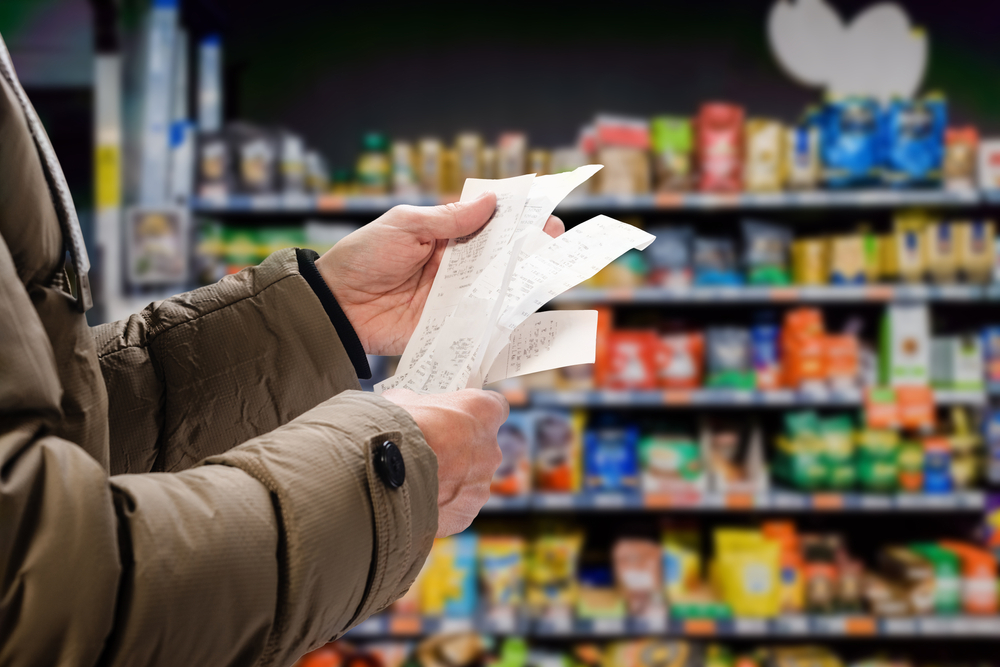 Since early in the pandemic, Merrick has run a free helpline offering legal advice on divorce, domestic abuse, separation, children and other relationship issues.
While, thankfully, many aspects of daily life now look a lot more normal, the pressure on families has unfortunately not gone away.
The threat of Covid-19 may have lessened. However, the current cost of living crisis is another major concern that is impacting families across the UK.
Few are immune from the stress that soaring inflation, energy and food prices are causing. Those pressures can impact on relationships as well, placing a further strain on couples.
That's why we've decided to keep our helpline open. We want to ensure we're able to offer a helping hand to those that need it. We're available on freephone 0800 285 1413 seven days a week, 8am to 8pm.
As well as offering initial legal advice, we can often signpost to other ways of getting support.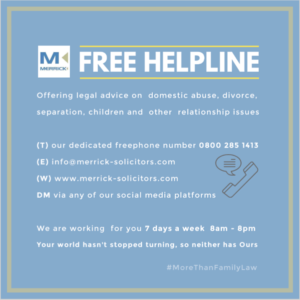 We've also put together this list of just some of the places you can get help online with financial issues.
Online help
Debt charity Step Change has useful advice on its web pages and also handy links to the range of government support that has been made available. Through the same page, visitors can access Step Change's free debt advice either through online tools or by talking to an advisor.
https://www.stepchange.org/how-we-help/rising-cost-of-living.aspx
If you're in debt to your energy supplier, you might be able to get a grant to help pay it off. The Citizens Advice site has a list of energy suppliers offering grants to their customers:
https://www.citizensadvice.org.uk/consumer/energy/energy-supply/get-help-paying-your-bills/grants-and-benefits-to-help-you-pay-your-energy-bills/
One of the most passionate advocates for the Government to do more to help out families struggling to meet their rising costs, is TV Money Saving Expert Martin Lewis.
As you might expect, his website includes a myriad of good advice from how to check whether you're actually receiving all the benefits to which you are entitled to saving money by using your microwave rather than your oven.
Tried everything on his list? Then sign up for his weekly email which delivers fresh advice on ways to save.
https://www.moneysavingexpert.com/family/cost-of-living-survival-kit/
Single parents 
Single parent charity Gingerbread points out that while coupled parents can share the financial burden of parenting, single parents do not have the same flexibility.
As a result, many single parents are taking on multiple jobs to make ends meet. Evidence shows that, due to childcare costs, working more hours often actually increases the risk of falling into problem debt.
Gingerbread has lots of user-friendly advice on all sorts of issues affecting single parents. This includes stretching the family budget and ensuring you are getting the necessary support.
https://www.gingerbread.org.uk/information/
Financial strain leaves many feeling anxious and fearful – and that can put pressure on relationships.
We often tiptoe around conversations to do with money and what support people can seek when they need it. Relate, the relationship people, have some suggestions on how to open up what may be a difficult conversation with family or friends about your finances.
Relate's advice is to 'feel proud of yourself for even thinking about having a conversation with others in your life. It's a big step'.
https://www.relate.org.uk/blog/2022/6/20/how-manage-anxiety-around-cost-living-crisis
→ We previously published this list of helplines.